My Team
As a Financial Representative for Northwestern Mutual, I am committed to helping my clients whether they are concerned for their own financial needs or those of their family or business. I don't do it alone. Here you will find a listing of the people who help make it happen. Together, we stand committed to providing the best customer service possible. If you have a problem or need assistance at any time, please let us know.
My Team: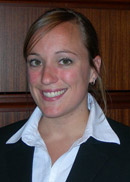 Valerie C Kral
Valerie Kral is Associate Financial Representative for David Deegan.  She joined David's team in January 2006.  She has a Bachelors degree from Southern Illinois University in Management and currently holds an Illinois Life, Accident and Health Insurance License.  Valerie handles Policy Owner Services, prepares Life and Disability Illustrations, Personal Needs Analyses and all other meeting preparations.  Valerie's other responsibilities include client customer service, marketing and insurance preparation. Please feel free to contact Valerie at (312) 641-8607 or valerie.kral@nm.com.
Valerie lives in the western suburb of Wheaton with her husband Ryan, her son Oakes and her two daughters Laney and Maren. She enjoys the outdoors and spending time with her family, friends and dogs.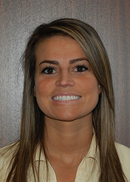 Kelsey Hauflaire
Marketing Coordinator
Office 312-641-8900

Kelsey Hauflaire is the Marketing Coordinator for David Deegan. She joined David's team in March 2015. She has a bachelor's degree from Ball State University in Communications and Journalism. Kelsey handles scheduling appointments, marketing communications, updating David's social media, referrals and scheduling medical exams.  Please feel free to contact Kelsey at (312) 641-8608 or kelsey.hauflaire@nm.com.
Kelsey lives in downtown Chicago and enjoys spending time with her friends, running and being outside.